~Salon Specials~
~Salon Events~
Zteven's back for another art show!!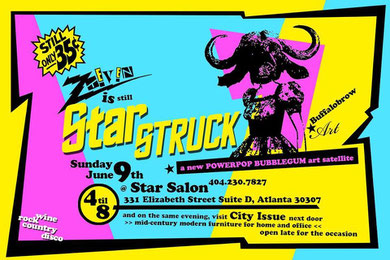 Star Salon is Hosting a Jewelry Trunk Show!!

Join us for a jewelry trunk show featuring Will Randall Designs,
designer inspired, handmade and fashion jewelry

May 25, 2013
12pm-4pm
~Streets Alive~
Star Salon will have the doors open and refreshments to celebrate the 2nd Atlanta Streets Alive. 
Sunday October 7, 2012
2pm-6pm
www.atlantastreetsalive.com
~Art Show~